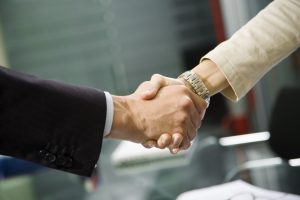 If you are starting to develop your own business consider the ways you can help to ensure your success. As you formulate your business goals, be sure to eliminate any hindrances or distractions along the way. Be as open-minded about what you are doing as you are confident in the direction you are headed. There are some similar hallmarks that are shared among many successful entrepreneurs. A few obvious characteristics are enthusiasm for the work, taking the job seriously, and being extremely disciplined. Among some of the other traits that boost the average entrepreneur into the ranks of the highly successful include the following:
Knowing How to Manage Time & Money
Using Advertising & Marketing
Asking for Sales
Being Focused on the Customer
Maintaining Professionalism
Welcoming New Technology
Investing in Continuing Education
Remaining Accessible
Building & Maintaining a Stellar Reputation
Knowing How to Negotiate
Staying Organized
Delegating Assignments
Following Up on Meetings, Projects, Communications
Leading By Example
You want to guarantee that you have chosen the field that best suits your personality. Once you've made that choice, you can use your personality to help you get where you want to go. One of your goals at all times is how to improve the customer experience. You will know your talents, and how to make up for any weak areas or limitations you may have.